Massage treatment is non-invasive, relaxing and natural. It is therefore generally considered a safe treatment for most people. Please DO NOT make an appointment if you have:

- Fever
- First 2 or 3 days of your period
- Contagious diseases, including any cold or flu, no matter how mild it may seem
- Under the influence of drugs or alcohol-including prescription pain medication
- Recent operations or acute injuries
- Neuritis
- Skin diseases
- Varicose veins
- Undiagnosed lumps or bumps
- Pregnancy
- Bruising
- Cuts
- Abrasions
- Sunburn
- Undiagnosed pain
- Inflammation, including arthritis
- Cardio-vascular conditions (thrombosis, phlebitis, hypertension, heart conditions)
- Any condition already being treated by a medical practitioner
- Oedema
- Psoriasis or eczem
- High blood pressure
- Osteoporosis
- Cancer
- Nervous or psychotic conditions
- Heart problems, angina, those with pacemakers
- Epilepsy
- Diabetes
- Bell's palsy, trapped or pinched nerves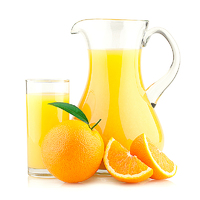 Nothing beats a professional massage. It can soothe your body, mind and spirit by improving immunity, circulation and anxiety. You'll even sleep better. But before you head off for your massage, there are some things you need to know.
- Be on time
- Do not get fully naked, please
- Ask for more or less pressure if need
- Take a shower before attending a massage
- Do not use aftershave or perfume
- Drink a lots of water after your treatment
- Leave the oils to remain on your skin at least for four hours
- Work-out before your massage not after
- Have a massage at least one hour after your meal
- Do not drink a lot of liquids or alcohol before the therapy
- Drink coffee or tea after the appointment
- Leave a comment in the guest book, please
- Enjoy your massage therapy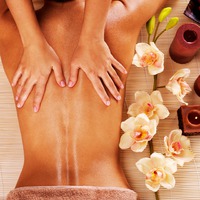 By receiving regular massage you are relieving your body from the physical and mental stresses that develop during our everyday lives. There is no denying the power of massage therapy and the number of benefits that it carries. Below are some of the great and simple ones that all of us can take advantage of...
- Improves Circulation
- Improves our immune system
- Reduces pain
- Decreases stress and anxiety
- Improves our overall mood
- Postural Improvement
- Improves our body's range of motion
- Helps against insomnia
- Improves joint mobility
- Reduces spasms and cramps
- Enables injured, tired and overused muscles to relax and soften
- Improves the condition of our skin
- Releases endorphins, which are our body's natural pain killer
... and many more.